Hello! I am Sarah, I am here to help you find your happy. Let's Create!
After years of teaching paint parties and painting with thousands of you in person and online, I have seen first hand how art and creating can help you de-stress and find confidence. My goal is to help you de-stress with ART! Sit down and find your happy!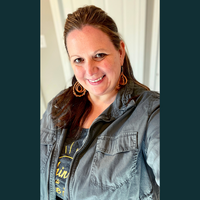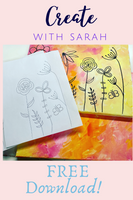 Get your FREE Download
Ceate the Boho flowers with Sarah! All you need is a sharpie and a few acrylic paints, any colors!
Let's Create!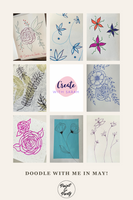 Doodle with me!!
Take a little time for YOU and doodle with me! Follow me on Facebook, Instagram, TikTok or YouTube to see a doodle a day in May!
While the Paint Dries
"I get migraines, and even though I'm in so much pain, I feel compelled to be creative. Nothing I create during this time usually turns out, but I find comfort in painting with Sarah"

Beth P.
If you are looking for a Girls Night, this is for you! Regardless if you can paint or not, they give you step by step instructions on how to make a masterpiece!

Courtney H.
Excellent quality products, extraordinary customer service, and fast delivery! Can't ask for more. Paint and Party is awesome!

Michelle H.